Music Video Production for Let It All Go
In early October 1Light produced a music video for local DJ/Producer, Last Word's up and coming EP, "Andrew." The track titled, "Let It All Go," had a distinct and dark feel to it, so we wanted to evoke that same mood we got from the song in the visuals.
Without a large budget and with a limited time frame to shoot, we decided to use lighting design with live cues as the concept that would drive the video. We shot the video at our NE Minneapolis studio where we implemented contemporary technology in Quasar Science's dimmable and color changing LED tubes as well as added lens flares on set with a Schneider 4x5 Blue Streak filter.
Music Video Production: Behind the Scenes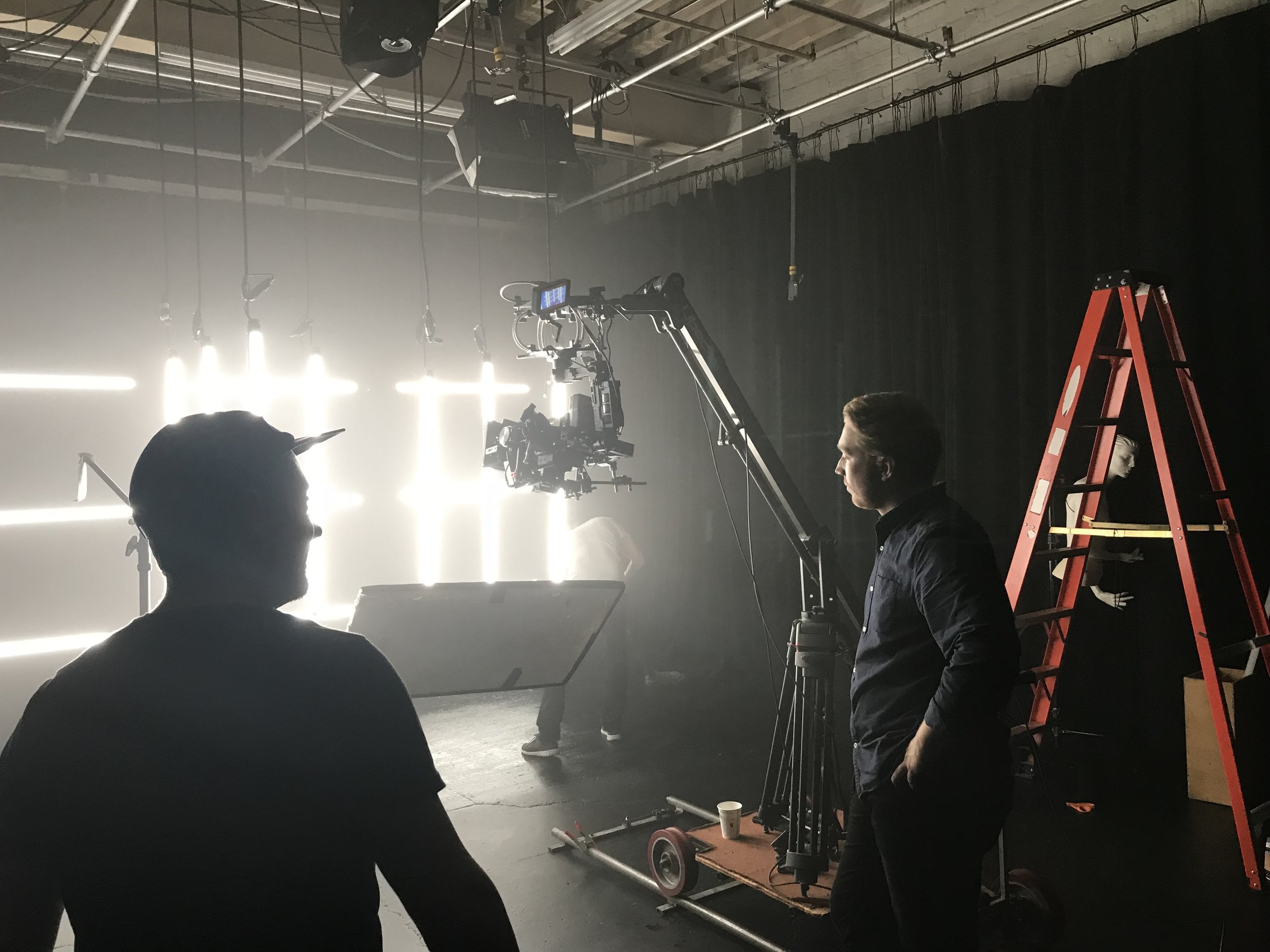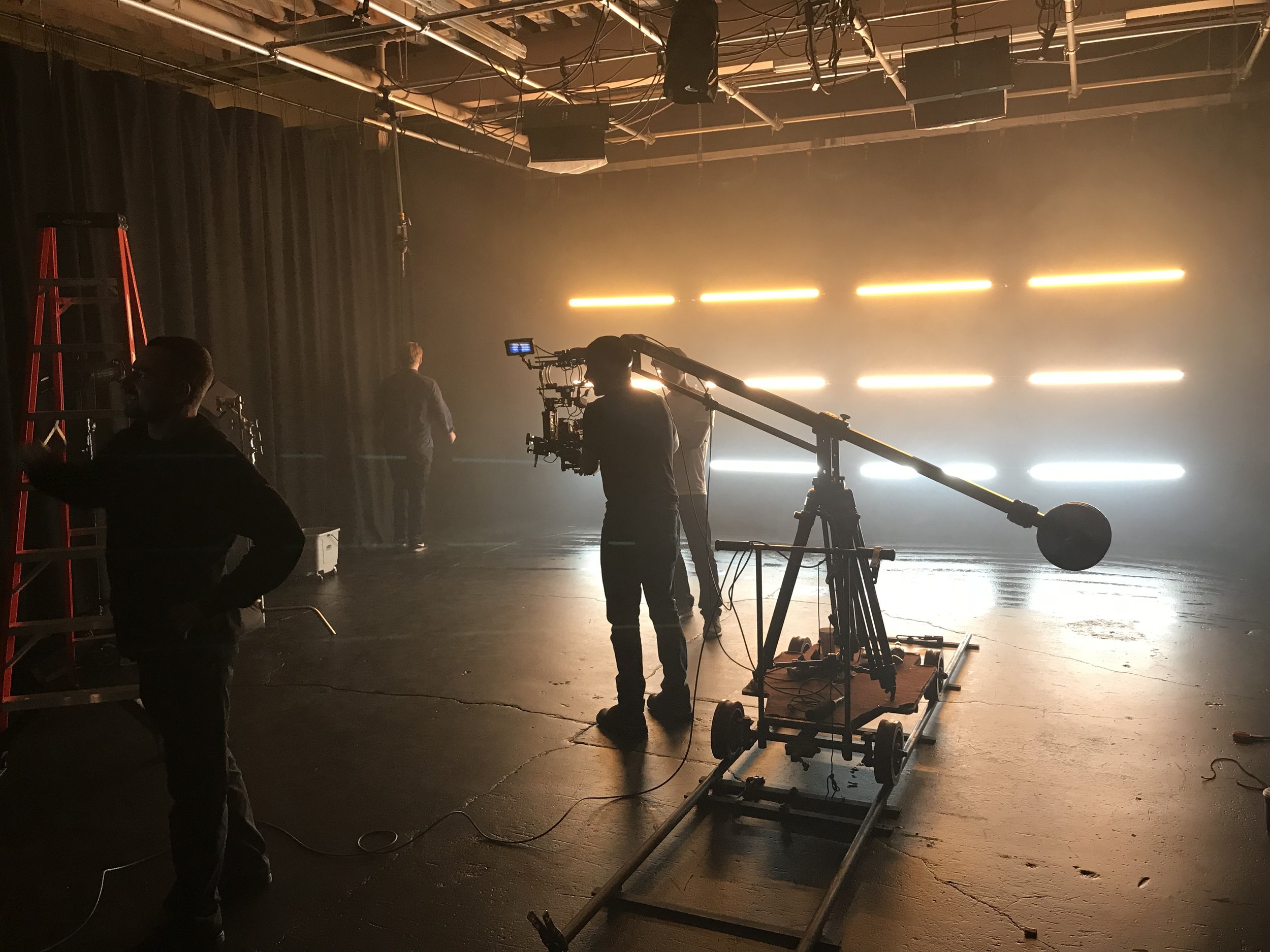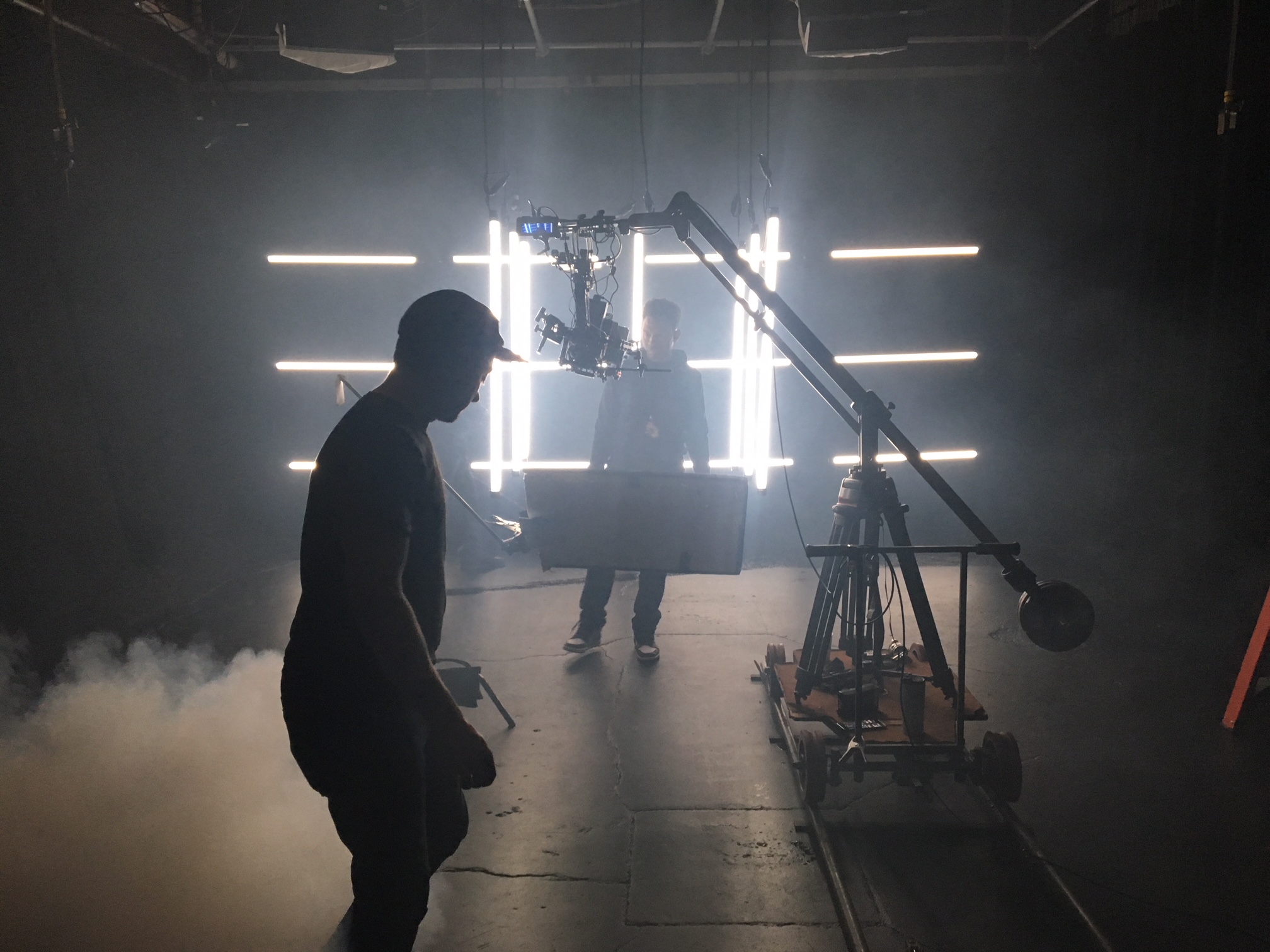 The track features rappers, Dwynell Roland and MaLLy, as well as features a cameo by Last Word himself.
Check back for updates when video is released